Get to know our staff, what they like, and stop on by the shop to talk more gear and say hi…we're all friendly, I promise!
Jill:
Inventory queen, Jill, who also finds time to manage our website when she's not out hiking with her two little ones, can't stop talking about the Mountain Khaki Market Tote and the limited edition Hydroflask's that can only be found at Laramie's Basecamp. If you're an avid farmer's market goer in the growing season, this bag will hold everything you need, plus some. Made from a durable canvas, reinforced with even more waxed canvas for water resistance, and using recycled climbing rope for handles, this bag is sure to catch stares with it's rugged Teton mountain print. The limited edition Hydroflask's are flying off the shelf, and if you're not quick, staff members might scoop the last few. These 32-oz wide mouth bottles come with a removeable rubber base that doubles as a food receptacle or dog dish in a pinch. The funky emerald/cobalt coast design will have all your friends envious.

Joshua:
Welcome to the team, Joshua! Our newest member is a big fan of our instant backpacking coffee from KujuCoffee, created by two eagle scouts tired of watered down, bland, instant coffee. We carry three flavors, BoldAwakening, AngelsLanding, and BasecampBlend. The nifty thing about this on-the-go coffee is the reusable filter that expands to fit any size mug rim. Oh, and they ethically source their coffee beans and donate 1% off all their sales to help National Parks…so even though that ten-year-old Folgers can is still rattling around your car floor boards, Joshua's found you a much better option for coffee in the outdoors. He is also on the MountainKhaki train and will educate you on how comfortable and durable their men's pants are. The Camber 106 Pants we carry in shop come with triple-stitched seams, "mudflap" reinforced heel cuffs, stronger pockets, and double layer knees; a stylish yet functional pant.

Logan:
When Logan is not mounting bindings and selling all the skis in our shop, he can be found in deep powder, climbing ice, or doing lots of homework. His two recommendations this month come from the company Outdoor Research; apparel that makes adventuring in the Rocky Mountain region fun and comfortable. The Helium II Jacket is the best minimalist solution for rain protection outdoors. 100% waterproof, windproof, and breathable, this jacket also packs down to the size of your fist and is so lightweight you won't know you have it, but you'll be glad you do! Cirque Pants, Logan's other pick, easily move from the slopes to rock face depending on your activity preference any given day. Wind and water-resistant, breathable, and durable, the pants also have a slight stretch to them and a soft interior making them great for spring skiing or as a layering piece in colder temps. Almost every review on these pants gives them a 5-star rating, and with their adjustable waistband they fit all body types.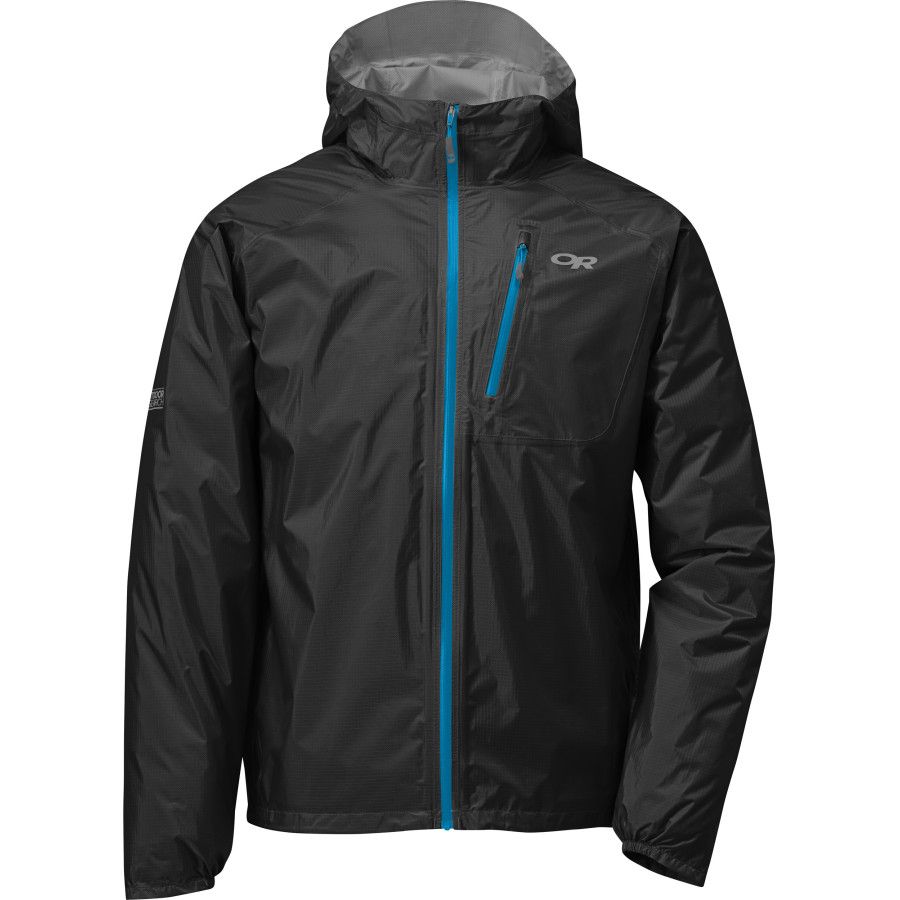 Marly:
Currently, she is writing this blog. She can also be found helping with Little Laramie Hikers Friday mornings, greeting you in shop, and baking for our events. Her picks this season are the Skhoop Debbie Vest and the Olicamp Space Saver Mug. In her opinion, you can't go wrong with an insulated vest that is mid-thigh length (keep that bottom warm on a cold bleacher in War Memorial Stadium), has a hood, and is thin enough to layer or wear as insulation. Plus, it looks pretty cute, a win-win for winter apparel. The Space Saver Mug, built with moveable handles that fold to hug the mug, fits perfectly around any 32 oz Nalgene. Functional meets organizational, the ideal camping companion, it even fits on a pocket rocket stove and can be used as a piece of cookware.

Mason:
Got a question about Nordic skiing, culinary creations, or the best brew on tap at Altitude? Mason is your guy. This month he's selected Julbo Reactivglasses and Swix UniversalXPants. Photochromatic lenses designed to adapt to changing light and weather conditions make the Julbo Reactivglasses a must have. Add on the anti-fog and oil-repellant coating, the fact that they protect from UV A, B, and C rays, their high scratch resistance, and their lifetime guarantee…and you need not look for another pair of sunglasses, ever. Mason's many years of training and racing as a Nordic skier has led him to prefer Swix pants above other brands. The UniversalXPants offer a full zip for easy on and off, especially when dealing with clunky ski boots. The front panels are wind and water-resistant, the back sections offer stretch, and the knees are fitted to improve mobility. Come on down and try a pair on, we've got many options to choose from!

Morgan:
Our resident event coordinator, who you can thank for putting together Winterfest, chooses one of the comfiest items in stock, our Kind Apparel Leggings. This rad company out of Missoula, MT (we LOVE our local suppliers) designs their own patterns, uses non-toxic ink, and creates their fabric from recycled plastics. You will feel as good about purchasing from this 'made in America' company as you will pulling these leggings on. For work or play these high waisted bottoms are "super stretchy, extra cozy, and form fitting"—Morgan's own words. Other Kind Apparel items we carry include fleece lined and wool buffs, fleece wrap skirts, fleece activity dresses, and fleece lined headbands. Basically, they make all the comfortable soft-goods you could ever want!


Rebecca:
The woman responsible for everything at Basecamp (I made this list alphabetically…) is a former Biathlete, US veteran, mother of two, Nordic skier, and all around bad-ass, but if you are a Laramie resident, you probably already know all of that. Her favorite item this month, and chances are she'll be wearing it if you stop by the shop, is the Swix Women'sMyreneFull-ZipHoodie. This hoodie can act as a mid-layer or outer layer piece depending on the temperature and your activity level. With diamond-quilted front panels and a hood, it offers enough insulation for sunny, cross-country skiing days. The stretchy fabric helps you stay comfortable while powering through the snow and the sleeves come outfitted with handwarmer pockets. We also carry a similar design with furry sleeves, which one customer tried on, had us cut off the tags right there, and wore it out the door.